Dear Colleagues,

I am proud to introduce you to the latest hands-on training workshop by European School of Urology, featuring the novel ESTs2 protocol.

After several years of development, we are finally ready to provide you with four brand-new tasks, including ureteral-stone fragmentation, kidney-stone relocation and dusting, until the very final stone-free revision. A fully standardized pathway developed in collaboration with EULIS and ESUT sections, to replicate the most common clinical scenarios. Thanks to the latest 3D printing technologies, our tools have been designed on purpose, in order to be replicable and to allow an objective assessment of your performance.

In order to guarantee the best results, hands-on training will be packed together with keynote lectures, focused on topics that are strictly pertaining the simulation part. It will be a unique opportunity to get in touch with our top ESU hands-on training tutors and to make networking with colleagues from all over Europe.

The best mix of science and fun, because we strongly believe that "learning by doing" is the way to go.

So what are you waiting for? Apply today for the next ESU ESTs2 workshop, to join us for a new, great, ESU educational experience.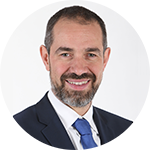 Prof. Evangelos Liatsikos
ESU Chair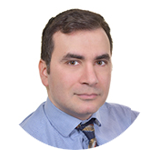 Prof. Panagiotis Kallidonis
ESU-ESTs2 coordinator